Average: 5.00 Stars


November 27th, 2019
Boise, ID
Jerry is AMAZING. Clear explanation of process, unbeatable pricing, and makes moving much easier!!!

November 25th, 2019
Fort Pierce, FL
Jerry did his very best to make the auto transport a stress free experience. When the first company cancelled, he quickly found a second company. He stayed in constant contact with me and them, and the car as delivered in perfect shape. I would use TLC again.

November 11th, 2019
Morristown, TN
Jerry was so courteous, knowledgeable, and professional. Price was reasonable. Jerry was helpful and attentive through the entire process. We highly recommend this service!

November 11th, 2019
Morristown, TN
Reasonable price, very attentive and professional. Highest recommendations! Jerry was involved and available through the entire process.

November 11th, 2019
Morristown, TN
Excellent service! Jerry provided all the details of the service right up front in a simple and clear manner. He also maintained constant communication with us every step of the way to make sure all was going smoothly between us and the delivery driver. The driver was also diligent in letting us know of his location and distance from us and estimated time of arrival. He was very courteous and efficient just as Jerry had been. As we were very pleased with the service we would not hesitate to use Auto Shipping TLC again should the need arise in the future.

November 4th, 2019
Palm Beach Gardens, FL
From start to finish, Jerry was just great. We were transporting one of our executive's personal vehicles to and from a trade show, so not only was I nervous about the very strict deadlines, but also about the car arriving back undamaged. He walked me through the steps and was patient and reassuring whenever I got nervous. His open communication and willingness to go above and beyond to make the experience as painless for me as possible was impressive. I will definitely be using Auto Shipping TLC again next time we need to transport any vehicle!

October 29th, 2019
I highly recommend Auto Shipping TLC for your auto transport needs. Great service and very responsive.

October 25th, 2019
No one else I would trust - Jerry is THE BEST. Truly an exceptional pro at what we does, will walk you through every step of the process and answer any and all questions you have. Entrusting someone to transport your vehicle from coast-to-coast can be a daunting project but honestly Jerry had the entire thing painless and easy! This is your place... stop looking. TLC give you just that and they are worth every penny.

September 12th, 2019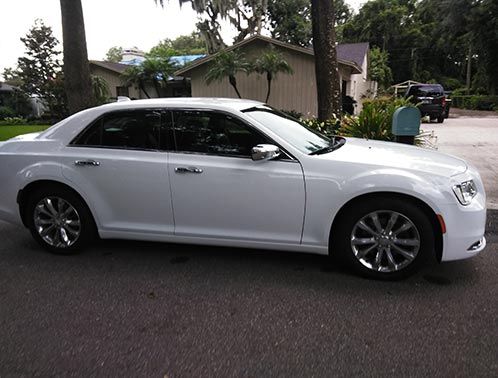 I was looking for an auto shipping company for a month, the reviews were so bad!!! Then I tried BBB and found Auto Shipping TLC, Inc. Jerry, the owner was more interested to help me with another transport company that ripped me off than trying to get my business. He was very kind And professional. He was $200-$300 cheaper than other BBB accredited companies for shipping my vehicle from Florida to Buffalo. They picked it up and delivered it on time and no scratches or damage on my car. Be careful who you choose, some companies even steal parts from the vehicle. I would recommend Auto shipping TLC to anyone. I've already told a few people about this company. They also have insurance to cover for any damages. They picked it up on time and delivered it on time. My vehicle was in perfect condition, no scratches. My neighbor told me a transport company made $1,000 worth of damage on his car and the company was not insured!!!

September 5th, 2019
Fishersville, VA
We recently had our daughters vehicle shipped from Virginia to Oregon with Auto Shipping TLC. Jerry, the owner was honest at communicating the logistics, getting a reputable driver and making it all happen in a smooth manner. Jerry was very friendly, caring and concerned about helping making sure the vehicle was delivered on the correct date for the pick up. I would recommend Jerry to anyone I know who needs to ship a vehicle. Trust me, I called him numerous times with questions and he was always polite and friendly. Thank you Jerry!

September 1st, 2019
Willow Springs, WI
Before calling Auto Shipping TLC, I called a handful of others to ship my 2018 Escalade and got prices ranging from $800 to $1700. This was my first time shipping a vehicle and had no idea at all how it works ... absolutely no idea at all what to do. I came to this website, BBB, and came across Auto Shipping TLC and saw an A+ rating. I called the number shown and talked to Jerry, the owner. Right away, from the beginning, he was extremely wonderful to talk to as he was VERY informative, truthful, personable, and quite fun to talk to!!! He explained to me the steps that would be taken if I decided to go through him (he was not pushy or annoying whatsoever to get my business, which I really liked). I thought his pricing was very reasonable and didn't seem outrageously high or on the to-good-to-be-true low end. Jerry quoted me $1100 total with no hidden or additional fees. I would 1000% recommend talking to Jerry from Auto Shipping TLC because of multiple reasons: 1) His price was very reasonable 2) He was bluntly honest from the get go which was awesome 3) He explained to me the whole process (on my end and his end with the specifics, good and bad/pros and cons) 4) He didn't push me to use his company 5) He didn't down talk any other shipping companies to make his look perfect and would be dumb to go through anyone else 6) I didn't feel rushed at all to make my choice or to get the needed info to him 7) He did an AWESOME job keeping me updated as needed 8) He was an extremely friendly person and great to deal with and lastly 9) He has an A+ rating on BBB and I am more than happy to keep it going for him and letting others know to DEFINITELY call him if one needs their vehicle shipped. I am most definitely going to use him in the future if I need to ship another vehicle. In fact, I am so certain because I already have his phone number saved in my phone. Lol Thank you for reading and thank you again Jerry for doing your job so great and treating people so wonderfully!!!

August 31st, 2019
Springdale, PA
Jerry was fantastic! Last minute request to get my vehicle from Columbus to Pittsburgh. Jerry made it happen and received my vehicle the next day! Great communication and answers me after hours! Vehicle was deliver in great shape and the transporters were great as well! A+++. I will recommend and use again if needed in the future. Great job!

August 22nd, 2019
Jerry was very helpful and right on top of things. Got my truck sooner than expected!

August 12th, 2019
I just had the absolute pleasure working with the owner Jerry! This was my first time using an auto shipper and when I contacted Jerry I had so many questions. He was super patient and explained everything I needed to know. He answered all of my questions with ease and I felt very confident with Jerry. I booked with him about 2 weeks out for my ship date. The whole process from beginning to end was outstanding! Jerry kept me informed the whole time and followed up with everything. Any questions along the way I just called him up and he always answered the phone. This was my first experience using an auto shipper and I'm so glad I made the call to Jerry. If ever in the future I need to ship again, I wouldn't hesitate for a second to call Auto Shipping, LLC. If you want a first class auto broker for your auto shipping needs then you need to make the call to Auto Shipping, TLC. You will not be disappointed!

June 24th, 2019
Very professional, courteous, and easy to use. Jerry is a great guy to do business with I would highly recommend Auto Shipping TLC

June 13th, 2019
In the rather difficult world of auto transportation, this company was a shining light! Jerry was easy to work with, very communicative and really put our minds at ease. Our Jeep was picked up on Friday from Virginia and delivered on Saturday. Our driver Chris could not have been nicer and also very responisve to our calls and questions. Jeep arrived in good condition without any problems. We ABSOLUTELY recommend this company!!!!!!

May 27th, 2019
Jerry was professional, deligent, fast and great communicator in getting my car shipped from Texas ! I definitely would recommend him to others and will seek for his service in the future myself ! Thanks for making the process less stressful !

April 22nd, 2019
Sonoma County, CA
Jerry was wonderful to work with from beginning to end. I called around to get information and cost of shipping a car from CA to FL and when I spoke to Jerry, I felt no pressure at all from him like I did from other brokers. If I had a question, I'd just call and he was there to answer my question. Jerry is truly dedicated to his work and you can tell he loves his job. The transport company, TK Transportation Inc, picked up the car Monday afternoon and it was delivered on Friday afternoon. If I ever need another vehicle transported, Jerry will be the one I'll calling! Thank you Jerry.

March 8th, 2019
If anybody is looking to get there car shipped you should use auto shipping tlc. Jerry is a very nice caring person who helped me along the way to get my car shipped he really treats his customer with respect and the price was great. The transport company he used was great; Jr was on time with my vehicle and no damages. He was a very nice guy as well and helpful. He always made sure to call to update on where my vehicle was and very friendly. If i need my car shipped again I will be using these companies.

November 20th, 2018
Oakland Gardens, NY
This auto transport company is the ONLY company I will ever use! Jerry Cohen's professionalism & kindness has been exemplary. I feel my car & myself to be in good hands & wouldn't hesitate to recommend TLC for the safe transport of your precious cargo. Five stars!!!!
Priscilla B

October 13th, 2018
Orlando, FL
I had initially started working with another shipping company which was unresponsive to my questions and updates on next steps for transporting my vehicle. I came across Auto Shipping TLC, called the number late on a Friday night, and completely expecting an answering machine or a call center or something like of that sort...but instead I got to talk to Jerry. Long story short, look no further if you're trying to ship you vehicle and want peace of mind and a stress-free experience. Jerry is great at following up and he wants your best interest. Communication and responsiveness are key in an effort involving transporting vehicles, and Jerry operates around both of these as his core values. Also the trucking company that transported my truck was super professional and exceeded my expectations. They took pictures upon loading the vehicle and upon delivering it. They helped me go around and check out everything they've documented and look for anything else, and finally when I signed I received an email with a link to the full report with all the images they had documented - AMAZING!
Overall - a 5 star experience.

October 5th, 2018
Nashville, TN
This shipping company is the absolute BEST at what they do!!!! Starting from the Owner, Jerry Cohen, to the dispatcher, and down to the driver. I was a little anxious and nervous shipping my dream car (Lexus ES 350) all the way from Palm Beach Florida to Nashville, TN. Jerry spoke with my boyfriend and then called me to make sure I knew how much he cared about easing my anxiety as well as guaranteeing that my dream car would arrive safely home. Jerry called me almost every day to give me updates on the drivers arrival schedule/time. Then the dispatcher followed up as well to make sure I would be home to receive my vehicle. Once the driver arrived on time he was so pleasant and professional. My car was in the same perfect condition as when I purchased it. The price was so affordable and the customer service was excellent to say the least. But the best part of it all was after the driver had left, Jerry called me back one more time to ensure that my car arrived safely and that I was pleased with his service!! Jerry is amazing owner and person and it was a true pleasure working with him! You can trust you car in Jerry's hands and you will definitely be a satisfied customer. I will definitely recommend this company to all of my family, friends, and co-workers!! Thank you once again Jerry/Auto Shipping TLC!!!

October 5th, 2018
Streetsboro, OH
I have had to ship several cars cross country. Luckily, I found Auto Shipping. Jerry has always been so helpful in not only providing great service but educating me on the process. I will not use anyone else!

October 2nd, 2018
Franktown, CO
Jerry and Auto Shipping TLC helped us transport a family car to our daughter cross-country. Jerry was patient and kind and took care of the details, walking us through the process as it unfolded. Everything went smoothly and the car was safely delivered without a hitch. Integrity and dependability and a reasonable price. Thank you, Jerry!!

August 6th, 2018
Discovery Bay, CA
Auto Shipping TLC is the best shipping company around hands down! I looked high and low for a reputable, reliable shipping company and thankfully I was able to find Auto shipping TLC! Thank you, Jerry, for helping me get my car shipped!

August 4th, 2018
Springfield, VA
I called AutoShippingTLC after a frustrating experience with another company who kept increasing the price to ship my car cross country (in excess of double my original quote). It took Jerry less than half of the time the other company listed it for to find a shipper to bring it door to door to a really remote location. He was kind, extremely informative about the process, and understanding about my hectic military move. I will absolutely know who to call first when my next PCS time comes.

July 31st, 2018
Windham, CT
I had the good fortune of receiving a referral to Auto Shipping TLC by a friend of my boss. Jerry was the contact. He was very informative and within an hour, arrangements were made for a car to be shipped from Florida to Connecticut. The car was picked up and delivered on time by a very courteous driver. (Jerry provided the name and number of the driver that was responsible for transporting the car should I need info while the car was in transit.)
After communicating with individuals from 4 other companies, it was a welcome relief to work with Jerry. He is a professional individual who has a vested interest in his customer's satisfaction.
Thank you for a great experience!!
PS: I have already referred him to a friend that is shipping a car from Connecticut to Oregon.

July 31st, 2018
Jerry was great! I have shipped a few cars over the years. When it was time to ship my newly purchased 1950 Chevy Bel Air from AZ to FL, I looked around again and eventually came across Jerry website. As the address was close to home, I contacted him. Jerry was so informative that I went with him. His reviews were very positive on BBB. He found a truck very quickly and everything went perfect. Thank you- Jerry!

July 26th, 2018
Tinton Falls, NJ
As a repeat customer, I can HIGHLY recommend Jerry at Auto Shipping TLC! He arranged a cross country vehicle move for each of my daughters. The most recent move was a somewhat unpopular route for carriers, so it took significant extra effort for AutoShipping TLC to locate a Carrier who would not only move the vehicle at a reasonable price, but who also had an excellent reputation. Communication was excellent with AutoShipping TLC, with updates throughout the process, often outside of traditional business hours. Jerry is professional, personable, and dedicated to assure that the entire vehicle move experience goes as smoothly as possible. There is no question that the next time a friend or family member needs to have a vehicle transported, I'll be recommending that their first and last call be to Jerry at Auto Shipping TLC.

June 23rd, 2018
Boynton Beach, FL
Jerry made this shipping experience so smooth & professional. I called told him a terrible time I have had with another company. He took the time to explain everything he was so amazing my car was shipped out the next day it arrived the following day everything couldn't have went smoother I'm very very impressed with auto shipping and Jerry was the Best.

May 25th, 2018
Delray beach, FL
Very professional organization. Prompt,detailed pick-and delivery as promised. And on time. Made it easy to transport vehicle North. Would recommend highly.

May 25th, 2018
Forest City, FL
All my transports have been by Jerry. I could not happier. He's not your average broker. Jerry understands service and he constantly delivers. His attention to customer support, follow up and professional level service are unmatched as he truly sets the bar for everyone. My highest recommendation. MA and FL.

May 7th, 2018
ARVADA, CO
I am so thankful that my wife found Jerry's company on line via the Better Business Bureau. Our move was anything but ordinary in that we were attempting to orchestrate a vehicle move from Florida to Pennsylvania from our home in Colorado! Jerry very patiently explained the whole procedure, the responsibilities of the person, our son, at the pick-up point and the same for the receiver (sister-in-law), the timing, finances and what-ifs. He very quickly found the right transporter and the whole experience was completed in less than a week! Both son and sister-in-law were very impresswed with the kindness and professionalism of the driver, Tom, and the car was delivered a day ahead of schedule!
It is so nice to work with a true professional in his field.

April 23rd, 2018
Plymouth, MN
Believe the reviews. This guy really does deliver excellent service with no surprises. Unqualified confidence that he delivers the services he claims. Will use him again.

April 13th, 2018
Peoria, AZ
Excellent communications from start to finish. The car arrived 1 day early in fine condition. Would highly recommend TLC Shipping and the driver was professional.
Great Job! Thanks

April 6th, 2018
Seattle, WA
Jerry was fantastic! I had a car breakdown on a trip to Miami and needed to ship the car back to Sarasota. At first we had a few misunderstandings all caused by my lack of knowledge of what was involved. I called 5 or more companies near by and everyone was nice but no one really helped me understand the process like Jerry did. My situation was complicated by several issues of my making, a third party ownership, another party paying and yet another party receiving and paying on the other end. On top of all that my phone stopped working in the middle of the process. I bought a new one. Jerry was patient, flexible and adaptable to every technical glitch that arose to get authorization signatures, liability released, and payment guarantees in place. He found transport within 24 hours of our connecting and the vehicle made it safely as agreed upon. In conclusion I have nothing but positive comments about my experience. My only disappointment was not having the opportunity to meet him in person and get to chat over a beer or coffee.

March 21st, 2018
Melville, NY
Approximately 2 weeks before I was to ship my car, my carrier called me and told me he could not ship it. I was in a state of panic, as I had already booked my flight home. I called Jerry at Auto Shipping.Jerry told me not to worry, he would take care of it. I was a bit skeptical, as I had never dealt with Auto Shipping before. The car was picked up on the day it was supposed to be and delivered on the day that he said it would be. Everything was very smooth and I would recommend Jerry to my Florida friends.

February 3rd, 2018
Boynton Beach, FL
Hey all, I'm few weeks late on writing this post due to working so much. Anyway Jerry helped me through the ENTIRE process!!!! THIS WAS PROFESSIONAL, HONEST, QUICK AND EASY getting everything ready for my vehicle to be shipped way from FL to MN. I was even given my driver number to keep in contact about delivery. Jerry you are awesome!!! THANK YOU for everything!!!!!! Trust Auto Shipping TLC with your vehicle needs. Pay It Forward and send anyone/everyone you know to Jerry.

November 30th, 2017
Staten Island, NY
First time shipping a vehicle and it could not have gone any better or been any easier. Jerry fully explained the process, found a great hauler, and succefully got my car from New York to Florida in about 96 hours from first contact to delivery.
Outstanding!

November 21st, 2017
Asheville, NC
Jerry, and Auto Shipping TLC, are true professionals when it comes to transporting your vehicle. After researching Auto Shipping TLC on the Better Business Bureau website, I called Jerry on a Wednesday afternoon. By Thursday morning, Jerry called me with details of an enclosed carrier for our vehicle and on Friday evening I was meeting with the driver to load the vehicle. Our vehicle arrived at the destination on Sunday evening and drop off was arranged for Monday morning.
The speed of the delivery was truly impressive (I had received some quotes with estimated delivery time around 3 weeks) but the level of professionalism and care by the staff at Auto Shipping TLC was top notch. Jerry answered all my questions and kept me informed every step of the way, and he even called the day after delivery to follow-up and ensure the vehicle had been delivered as promised.
We would highly recommend Jerry and the team at Auto Shipping TLC for anyone considering transporting their vehicle.

November 14th, 2017
Delray Beach, FL
I needed to ship my Mom's car up to New Jersey in hurry. I was lucky to find Gerry.He got it done in less than twenty minutes with a reliable carrier. He did this on Saturday afternoon. The car arrived safe and sound in less than 2 days door to door. Thanks again Gerry you you don't know how much you help me out.

September 19th, 2017
Atlanta, GA
This is the ABSOLUTE best company you can possibly use for your automobile shipping needs. We had a negative experience with another company that promised us the world and took advantage of my elderly mother. Jerry the owner of Auto Shipping TLC stepped in and made the process as smooth as possible. Jerry is hands-on and really cares about the customer. If he could drive the truck to your front door, he would. Please consider Auto Shipping TLC for your vehicle transportation needs. You will not regret it!! Thanks Jerry for being an honest, upstanding individual

August 28th, 2017
San Antonio, FL
This was my first time shipping a car and the number of emails soliciting services can be very overwhelming. Most of the emails are very impersonal and seem to be auto generated, where they quote you a price and you really don't have contact with a person.
Auto Shipping TLC's email was different and Jerry encouraged me to call him so he could explain the whole process. I did and I am glad! He explained the process and reassured me he would be monitoring the shipment from beginning to end.
As one can expect there was a small glitch with the pickup date due to the truck breaking down, but even though it was Saturday morning I was able to email and speak to Jerry on the phone to get the problem solved and my car picked up.
I highly recommend Auto Shipping TLC for your next auto transport; Jerry is very knowledgeable and professional.

August 23rd, 2017
El Centro, CA
I had to tap the service of Jerry the owner of Auto Shipping TLC some time in June 2017 because we were in need of a reputable company that can move my car from Laredo, Texas to El Centro, California. 'Coz the nature of my work would really need this kind of service from him. It was my first time to ever need this during that time. Good thing that I had this nurse friend who had a good feedback and referred his company to me. True enough, I was very lucky because even though at first it was really hard to get somebody to move our car from these two points, Jerry did not leave us behind and really booked a kind driver that can move the vehicle considering the far locations relative to each other. They arrived promptly as scheduled when they picked-up and delivered the car. Thanks for the smooth transaction. Totally a worthwhile business will be done if a client books with this company. Trustworthy and will never cease to help.

August 7th, 2017
Austin, TX
Fate led me to find Jerry and I'm so happy it did, I've used his company several times in the past few years and have never had a bad experience, he offers exceptional customer service and is always a delight to talk with; I would never hesitate to recommend Auto Shipping TLC to anyone, I have complete confidence in Jerry and his ability to take care of business and keep me completely informed every step of the way.

June 20th, 2017
Chicago, IL
Jerry, Great job as usual Big Guy. You are always squared away my friend. Thanks

April 25th, 2017
New York, NY
This was my first time shipping a vehicle and I needed it done from Florida to New York on short notice. After doing a little research, I contacted Auto Shipping TLC and spoke with Jerry, who explained the process, cost, etc. I felt confident that the process was on the "up-and -up" and agreed to use them. Jerry was responsive to the few additional inquiries I had during the process and I'm happy to report that my vehicle is in New York, delivered to the agreed location even sooner than expected. I highly recommend Auto Shipping TLC. Well done!

April 21st, 2017
Vero Beach, FL
This was my first time trying to transport a car. The choices of companies is overwhelming. Jerry was honest and helpful. I trusted him 100%. He stayed in contact, did his best to get the best price for me and to find a reliable driver to move my car. I enjoyed talking to him and doing business with him. I would recommend him to a friend in a heartbeat.

March 13th, 2017
Boynton Beach, FL
Auto Shipping TLC,Inc I had to get to Fla. with a one way ticket to handle a family issue,the type no one ever wants to deal with,The passing of my father.all my time going back and forth to be with my dad and taking care of family business.The least of my concerns was getting dads jeep back to K.C.,I goggled car shippers and must have called 5 or 6 of them ,of course their only concern is about their quote and at their convenience of time not mine. Given a three hour window on this particular day,Time was not a luxury I could afford. Auto Shipping TLC (Jerry) Jerrys understanding of my situation and availability of "TIME'. Was completely willing to work with me.Pickup date was negotiable and was willing to give me a 30 min.window of time worked out with full cooperation of his driver.25 minutes later we met up at my fathers house,inspected the car together,signed the contract ,gave him the required deposit and off we both left in separate directions. About an hour later Jerry called me at the hospital to asked how I was holding up and if the transaction went well with his driver. WOW! A company that cared about the well beings of his customer 1st Dad past and I went flew back to KC a few days later,the driver called to give me an approximate time of delivery.Time was no longer an issue.The car arrived with no new dings or dents as I expected. Auto Shipping TLC was not the cheapest quote,Jerry i would have paid more!

March 6th, 2017
Houston, TX
Jerry is amazing ! And very professional and personable this was my first time shipping a car and he made me feel so comfortable through the whole process ! I called extremely late not taking into consideration the time difference and he still worked with me ! He's an amazing guy !! I was referred to him by 2 of my friends who shipped to New York and the other Atlanta ! We are all very satisfied !!

March 4th, 2017
Pearl, MS
I have never shipped a vehicle before, and this company went above and beyond to give me peace of mind to take the utmost care for my vehicle. Service was exceptional and the staff even answered the phone after posted business hours to answer any questions that I had with the process. I would highly recommend this company to anyone, and will definitely go out of my way to use them again. I shipped my vehicle from FL to MS, and when the car was delivered it looked even better than when I saw it at the dealership. Jerry treated my vehicle better than I could have, and made sure that every detail was taken care of with quality. Thanks Jerry, it was a pleasure doing business.

February 21st, 2017
Boyton Beach, FL
Jerry was nothing but upfront and honest with what I had to get accomplished - he found a driver who was equally upfront and communicated very well - could not have been smoother - will use again no doubt! Thanks again Jerry!

February 3rd, 2017
Boyton Beach, FL
I would like to say before I found Jerry I was in desperate need for a new car to be shipped from the east coast to the west coast. The dealer I was dealing with could not find a transporter with an enclose trailer to transport my car. I finally told the dealer I was going to look for someone to transport my car. I searched around and found it is difficult to find a reputable transporter. I checked out many of them before I got in touch with Jerry at Auto Shipping TLC, Inc.. I found that Jerry lets you know how the process works and what you need to do to get it done right in a professional manner. I decided to use Jerry at Auto Shipping TLC, Inc. and that was the best thing I could have done. Every time I called or emailed Jerry he was right there to answer my questions. When you are transporting a new Corvette Grand Sport you want the right people to get it done and Jerry was the right person. Looks like Jerry deals with the top of the line transporters and found me one a couple of days later. Jerry let me know what it was going to cost and would work out a deal with the driver. It was a little more than expected but I told Jerry to lets go with this driver. Being that there was bad weather on the east coast the driver Jerry hired took the right steps in waiting a day or two before loading the car of his trailer. That I thought was a person who is concerned about my car as if it was his own. Jerry stayed in touch with the driver to make sure what day the car was being picked up. The entire time if I had a question I would call Jerry and he found out the answers quickly. Jerry gave me the drivers contact information and I was able to contact the driver to see how his trip was going and get a schedule date of when the car would arrive. The driver was on time with his estimate (and a few hours early) when he showed up with the car. We had to move the drop off area because of the size of his trailer; we went a few miles down the road and found a nice large area so he could drop off the car safely. Once the car was delivered I called Jerry to let him know everything went well and I had the car. If I ever need a car moved again I'll definitely call Jerry again. The dealer I purchased the car from said they plan on using Jerry at Auto Shipping TLC, Inc next time they have to deliver a car. Thanks Jerry.

February 3rd, 2017
Chicago, IL
I used Auto Shipping TLC to arrange the transportation of two cars, from the Chicago area to Maryland it was my second time using them in the last three years. I reused them because I was very impressed with the patience, honesty, integrity and thoroughness of the way Jerry C. dealt with me, managed the process and contracted dependable, careful drivers to provide the service. One of my cars is an antique (non-running, in a restoration process and required special handling and enclosed transport. Jerry arranged perfect carriers for that car. My wife had to get the other car picked up as she was enroute to the airport, he found the perfect driver to work with her and even made sure she had Uber to get her to her flight. If I need to move my vehicles again m, Jerry and AUTO SHIPPING TLC is my choice.

January 15th, 2017
Boynton Beach, FL
First time shipping a car to Florida and my transaction was perfect from beginning to end. Would absolutely recommend Jerry to any friend or family member!

December 22nd, 2016
Boynton Beach, FL
I called Jerry's company because of the great BBB reviews on line and because his company Auto Shipping TLC had an A+ rating with the BBB. Jerry was very professional in answering my questions and in arranging a great carrier to pick up my car and deliver it exactly when he said they would. I am so thankful I checked his BBB rating because my total experience was outstanding. He truly deserves an A+ rating. I say this because 2 years ago I did not do my homework and had a negative experience with a different auto transport company. I can say I recommend Jerry without hesitation and will definitely use him again when the need arises.

November 26th, 2016
Birmingham, AL
I was trying to avoid the spam when finding a company to ship my car. Somehow I ended up getting on that list. So I received 10/12 shippers spamming my email. Since I was in this position, I took the time to do my homework and weed out the good ones. I ended up with three. Auto Shipping TLC was the ONLY broker/company that had an A+ rating with the BBB. Which is really important to me. Looking a little more deeply I was convinced Jerry was the guy I needed to call. Jerry picked up the phone and took the time to tell me who he was, how he searches for movers, what his expectations are from carriers, and what I need to be aware with the people in this business(who aren't so professional). I did look one more time to make sure my car was gonna be in the best hands possible. I decided the next day he was definitely the guy who had my best interest. I called Jerry a second time and told him I needed my car from Alabama to Colorado. He told me roughly what the cost would be and he was guessing when I may get my car delivered. The tough part was this shipment was days before Thanksgiving. Jerry called me back within 30 minutes and said my car would get to me 5 days earlier than expected! He was disappointed he wasn't able to get me a better deal. But I was completely pleased with the magic he was able to work for me both in shipping time and price! Jerry is an honest and good man. It's obvious when dealing with him. He is really working for you. And is looking out for your best interest! Also this is exemplified by how he conducts his business and talking to him. Auto Shipping TLC is the obvious choice in this world of moving vehicles. I could not not recommend him enough! He impressed me so much. I would take this great man out for a drink any day. And with out a doubt, I will use him again in the future!

November 21st, 2016
Baltimore, MD
I highly recommend Auto Shipping TLC! I had done quite a bit of research and when I came upon Jerry, he took his time and explained exactly how the process works. We were shipping my daughter's new car from California to Baltimore and I do admit during the process I began to worry wondering if I made the right choice (because I worry about everything!). Jerry reassured me throughout the shipment. He was always there to answer any questions and followed up after delivery. I would definitely use Auto Shipping TLC again. Many thanks Jerry!

November 16th, 2016
Boynton Beach, FL
After checking several auto shipping companies out , I found that Auto Shipping TLC was different. Jerry takes the time to explain the shipping process , and is there for the customer from pickup to delivery. Thank you Jerry for your professionalism , honesty , and great work ethic.

November 3rd, 2016
Seattle, WA
Auto Shipping TLC did a Great Job arranging for the shipment of my classic car from the Canadian border in Washington state to Florida. The owner Jerry Cohen did a very good job explaining the process at the beginning, and in fact was not only the lowest price for his services, he explained why other company's quotes rose in cost after the initial quote. As soon as I had confirmation of my purchase Jerry located a trucking company and driver within 24 hours, the "7-10" day time period ended up being exactly 7 days, and Jerry kept in contact with me with progress reports while my car was in transit. After the delivery he did a followup call to confirm that I was satisfied and that all was good. Great service by a true Professional.

September 29th, 2016
New York, NY
Jerry, the owner, was great. He was straight forward and to the point. No scams and no dream selling, he tells you how it is in this business and how he can help, that is it. He came through in a week to send my car to tampa for new york and at a reasonable price within 3 days. Everything worked out and I am glad I did my research and went with this company instead of the very first company that called me. Most of them are sharks. I would highly recommend Jerry and his company because of their professionalism, attentiveness, patients, and no BS attitude.

September 23rd, 2016
The Villages, FL
I used Auto Shipping TLC to ship my 1972 Mustang and my 2015 Honda CRC from NJ to The Villages, Florida. They did an outstanding job. Both vehicles were picked up on the day I requested. They were delivered in three days. They treated the cars with extra care. They arrive just like the day they left. The drivers were polite and courteous. Price was reasonable. Dealing with Jerry C. was a real pleasure. He is a man of his word. I would definitely use them again. Their level of communication was excellent. Kudos to him and his staff.

September 11th, 2016
Boynton Beach, FL
Jerry takes the time to tell you what is going to happen and how it will . Everything he said was true and went as smooth as silk. Car delivered on time by a trucking firm that called you to let you know where they were and how on time there schedule was working. .all in all..great experience. .thanks Jerry!

September 1st, 2016
Boynton Beach, FL
This was my first time using a transport service. I read some reviews on what to look for and what to stay away from. I contacted Auto Transport and Jerry explained everything about how the industry works. He kept me informed through the entire process as well as the driver who called me with updates on the delivery time. When the car arrived the driver unloaded the car, went over the car for any nicks or scratches and even installed my plates for me. Jerry confirmed the car was delivered on time and made sure the entire process was handled correctly. I would strongly recommend Auto Shipping to anyone lookin to transport their car.

August 7th, 2016
San Francisco, CA
I needed to find a shipping service to transport my sons vehicle from California to Pennsylvania. I did a Google search and came across Auto Shipping TLC, Inc. I called Jerry's Co because of the great reviews. I knew the minute I spoke with Jerry I was going to use his service; he was the real deal. He explained everything about the transport of the vehicle and what I needed to do, what it looked like from the CA end and how it looked in the PA end. Jerry told me who I would be speaking with in CA and he kept in close contact with me throughout the process. I had never shipped a car before and I had heard some "stories" - Jerry took that fear away immediately. Jerry was excellent from start to finish and I highly recommend him for your car transport.

July 7th, 2016
Boynton Beach, FL
Excellent service!! Jerry calls, texts or emails back right away if you contact him. Very courteous and very helpful. He found us a carrier even though our location was very challenging due to being far from major metropolitan area. The carrier was also excellent and got the car to the destination on time, and driver was courteous. This was our first time shipping a car and we didn't know what to expect. Definitely use this company if you have any anxiety about shipping a car. Jerry will explain everything thoroughly and will be with you every step of the way!

June 27th, 2016
Cleveland, OH
It was my first time ever getting a car shipped so I was a little bit hesitate about the whole process. I ended up calling the owner Jerry from Auto Shipping TLC and we spoke about getting my car shipped and I made sure I told him that this was my first time shipping a car. My car was going from Ohio to a small town in Mississippi. He walked step by step with me throughout the whole process. He found a driver for me the day before I wanted it to be shipped. But the driver wasn't gone make it to the dealership in daylight hours so we pushed it back til the next which was ok. He may sure everything was is done in daylight so the chances of something happening to my vehicle was decreased. The guy picked my car bright and early the next morning and delivered it the very same day even though he said a day or two. But my overall experience was great. I like the fact the Jerry and I was in constant communication whether through email or phone calls. He never mislead one bit he was very honest and I appreciate everything he and everyone had done for me at Auto Shipping TLC

June 20th, 2016
Boynton Beach, FL
I had a very good experience working with Jerry through Auto Shipping TLC. After reading many negative reviews of other auto shippers I had anticipated delays in pick-up or delivery or price discrepancies but I encountered no issues with this company. My truck was picked-up and delivered on the dates promised and at the price we agreed upon. I was very relieved to have chosen a company which treated me with honesty and earned my trust. I will gladly use them again if the need arises and recommend them to anyone who is transporting a vehicle.

April 8th, 2016
New York, NY
We found Auto Shipping TLC while searching for a way to ship our elderly relative's car from Florida to NY. We were very heartened to read the positive reviews on the Better Business Bureau website and felt comfortable using Auto Shipping TLC because of those good reviews, as we know that many companies in this industry are less than trustworthy and do not deliver as promised., Thankfully, we can confirm that Auto Shipping TLC is not one of those - we were very pleased with their service! Jerry took a personal interest in making sure that our needs were met and was very responsive to our questions and our somewhat complicated needs. He replied to phone calls and emails quickly even if it was late at night or the weekend and helped arrange the pickup while we were out of town, making sure that everything would go smoothly and that all of our questions were answered. He really went above and beyond to help us with our situation, including changing dates and helping to coordinate multiple individuals involved in the pick up and drop off. The transport went off without a hitch thanks to his great customer service. We would definitely recommend this business to others.

February 9th, 2016
Dallas, TX
After researching auto transport companies, I called the local number at Auto Shipping TLC and spoke to Jerry. He walked me through the process and called back an hour later with a driver able to take my car from Palm Beach Gardens, FL to Dallas. We arranged for pick up the next morning at 11 am. I received a phone call the next morning at 8 am telling me to expect the driver to call when he was in the area. At 10:30 am I got a call from the driver and we arranged to meet at the nearby Home Depot (as he had a large car carrier trailer) The car arrived in Dallas on the promised date! The entire experience was not only efficient, but Jerry was there to make sure everything was going as planned. The driver himself was friendly and drove me back home. It was also comforting to have the driver's cell phone number, though I didn't need it.

October 30th, 2014
Boston, MA
This was my first experience shipping a vehicle from MA to FL. In researching different companies and reading reviews online (including numerous horror stories) I knew it would be essential to carefully screen for a reputable broker to handle the transport of my in-laws a€™ brand new Honda CRV. The effort spent on this was well rewarded with my choice of Auto Transport TLC to handle our needs. The quote of $1,000 at peak season was very reasonable given a pick-up time within only 4 days and delivery to FL no more than 5 days later. Jerry Cohen, owner of Auto Transport TLC, had extensive knowledge of the industry and knew which trucking companies are the most reliable. He promptly and honestly responded to my questions and concerns from initial contact to final delivery. The vehicle was picked up on day 1 of the 4 day window and delivered in the same perfect condition it left in 4 days later. The service was so prompt that the vehicle was to arrive 1 day before my in-laws would be flying down. Jerry went above and beyond by taking delivery of the vehicle himself to help out as he lived in the same city as my in-laws. As if that was not enough, he also offered to bring it to the airport and pick them up when they arrived. As long as my snowbird in-laws keep heading south for the winter we will be contacting Jerry to handle transport of their vehicle back and forth.